First there was Wrestlecast, then Seinfeldcast and finally Rapcast – which sportscast ranks as your ultimate Adam Lefkoe moment?
In the fall of 2013 sports personality Adam Lefkoe caught the imagination of the internet with an unique twist on reporting sports for the WHAS 11 news in Louisville, KY.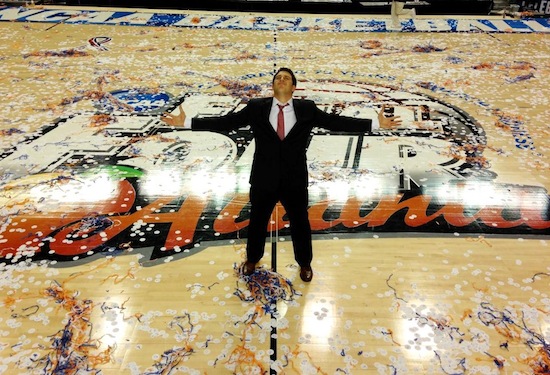 The first of Adam's hilarious sportscasts was dubbed the Wrestlecast. Here Lefkoe jams a cornucopia of wrestling references into his coverage of the Louisville and Kentucky college football teams. That night everyone from the Ultimate Warrior to the Iron Sheik and Doink the Clown clotheslined their way into the Louisville news as a result of Adam's creativity.
WATCH WRESTLECAST!
After the success of Wrestlecast, Adam followed up with Seinfeldcast, his homage to America's favorite sitcom. Instead of five, boring minutes of typical sports highlights, Lefkoe added spice to the broth with humorous allusions to the infamous red dot on the cashmere sweater, the J. Peterman catalog and urban sombreros!
WATCH SEINFELDCAST!
On the heels of Seinfeldcast, Adam scored his most viral video yet with Rapcast! In the course of reporting on the Louisville, Kentucky and Indiana college football teams Lefkoe drops some serious hip hop knowledge and pays homage to Ice Cube's "Today was a good day," Jay Z's "99 Problems," De La Soul's "Me, Myself and I" and Bone Thugs-n-harmony's "Crossroads"
WATCH RAPCAST!
So which Lefkoe-cast is your favorite? Let us know if the comments. And don't forget to buy "The Rivalry: Red V. Blue" today. It's produced by Adam Lefkoe and it's about the college basketball rivalry between the Louisville Cardinals and the Kentucky Wildcats. You can buy "Red V. Blue" on Amazon or through our online store!